Q: So where do Dodge Darts go when they are no longer drive-able??
A: Out to pasture, LITERALLY.
I went to visit my brother & his family up in Grants Pass Oregon over the holiday break. Of course I started perusing their local Craigslist for Darts. And of course I came up with something. Amazingly, a pasture full of Dodge Darts! I could not believe it! The owner of the cars told me that he was out of town but that we could drive out to the field, hop the fence and check out the Darts. As an after thought, he said "Well, there is a cow in that field, but she wont bother you". Hahah, awesome. It was the only sunny blue sky day I saw while up there and it was definitely the highlight of the trip. I tried to score some parts off of the '63 but the owner didn't make it back into "town" before I had to leave back to California. Its a shame too because the grille on the '63 was beautiful! Who knows, maybe I can work something out. Till then, I have an awesome Dart experience to look back on. Enjoy the pics (click for larger pic or here for a slideshow: http://s20.photobucket.com/albums/b230/aburrito/mopeds_and_cars/?albumview=slideshow)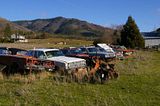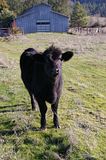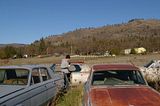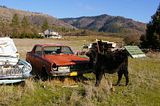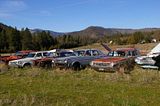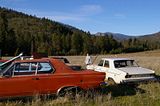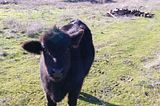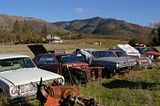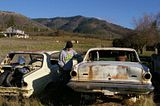 Some notable observations about my visit to the Dart Farm:
-The owner had pulled almost each engine, transmission and other mechanical parts out of each car and stacked them in different piles, like a pile of engines!
-Most of them were 2 door GT models and there was only one 1963
-The '63 had a bumper sticker that said "Feminism is the radical idea that women are people"
-Another Dart had a parking permit from Medford High School, from the 60's
-The cow was very interested in us and wondered what we were doing in her car lot.
-The owner said that he had restored a "few" Darts over the years. I counted at least 8 Dodge Darts in that field and one Swinger Model under a lean to in the driveway. He did have a big barn on the property and I bet dollars to donuts that he has a really cherry restored Dart in there. The whole thing was crazy. Special thanks to Bruce for being my partner on this adventure!