Ok, so we left off with Ol' Blue heading towards retirement and the thought of a classic wagon waiting in the wings. Like I said, I wasn't
really
wanting to replace Blue but had been scanning local Craigslists for "vintage wagons". Mostly I was pulling up 50's Chevys that were priced astronomically high. I wanted something that could be a daily driver & you know, cheap. I was just toying with the idea until I stumbled upon a Dart wagon in Highland Park, near downtown LA the very same town where my best friend & evil scientist/mechanical genius, Robin lives. This car embodied everything I could ever want in an old vehicle. Firstly, it was running (lol!), it was a wagon, it was a dart wagon, it was a 1963 Dart wagon. Wait, 1963?? That's the same year as Blue! Basically, this is the exact same car as blue except it was a manual 3 on the tree transmission and had the slant 6 270 engine, and of course the amazing wrap around bubble windows in back. *drool*
I had to have this car but wait, I can't have two Dodge Darts can I? Ultimately I had to decide that no, I could not own both Darts. I had a heart to heart with Blue and told him the bad news. I put Blue up on Craigslist and the very next day he was sold to a cool dude out of Santa Paula who had always wanted a Dart. I know the feeling! It did take some extra deal making with the BF to bring the new Dart home but it wasn't long before I was driving her up the 101 towards her new home in Ventura. Now, onto the pics of Lucky Lucy, my '63 Dart wagon: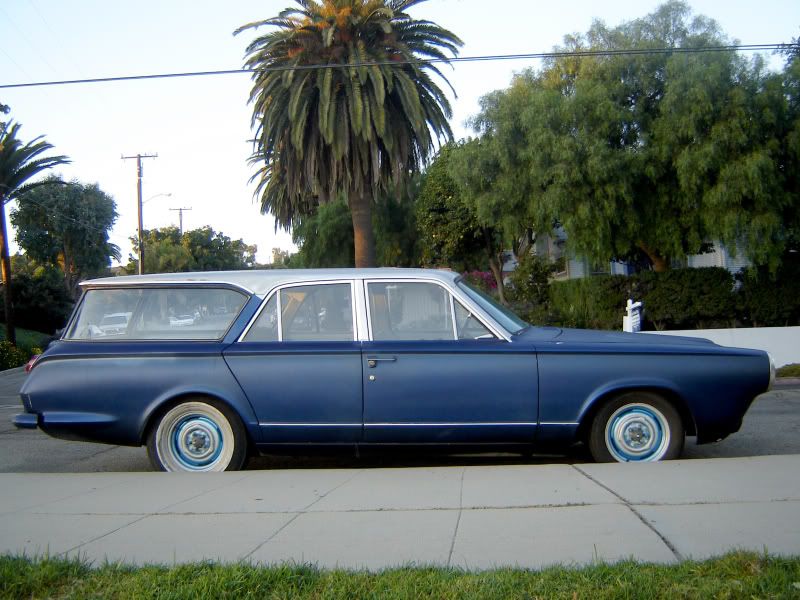 The resemblance to Blue is uncanny aint it?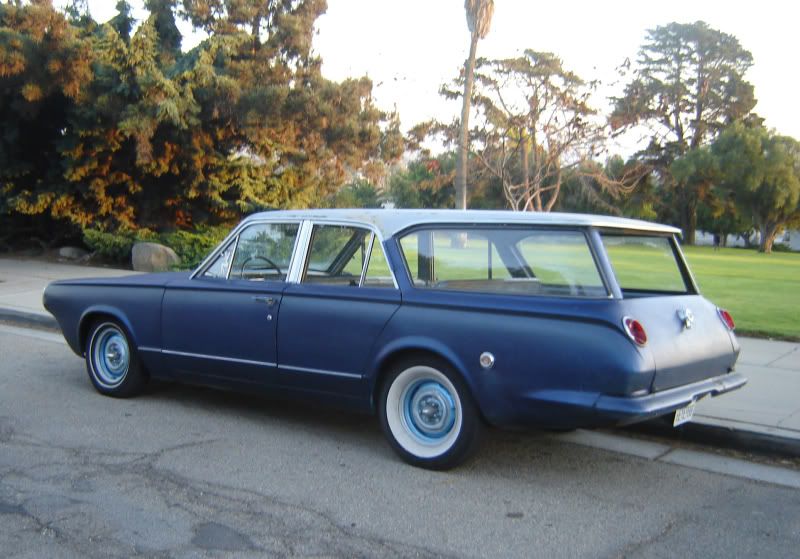 So Sweet!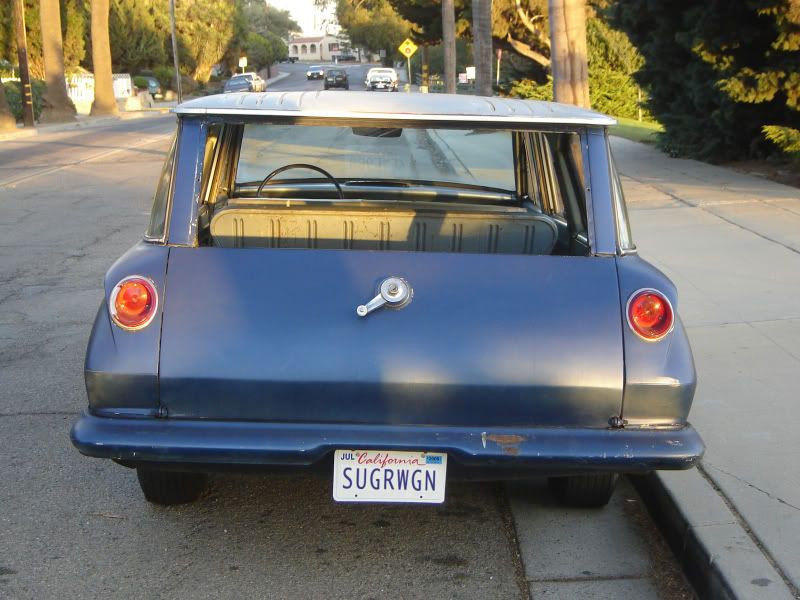 Lotsa room for junk in the trunk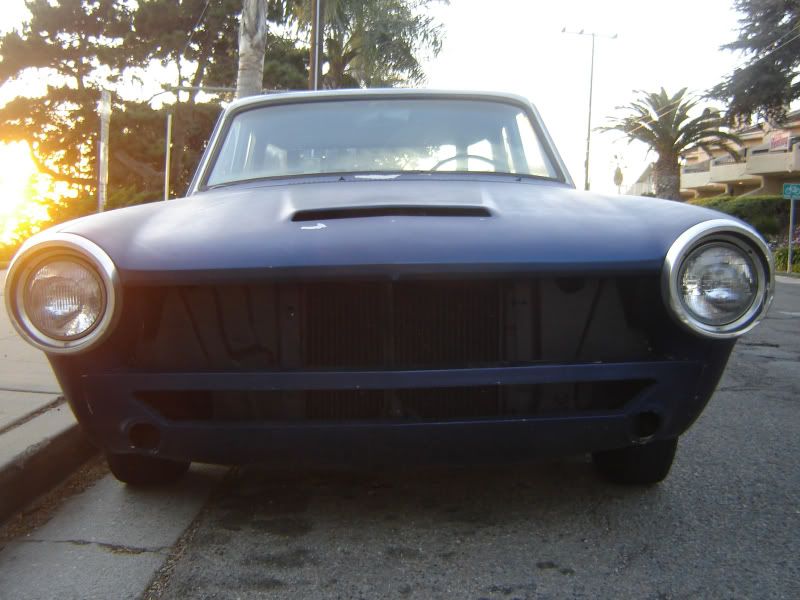 Toothless grin, no bumper...eek!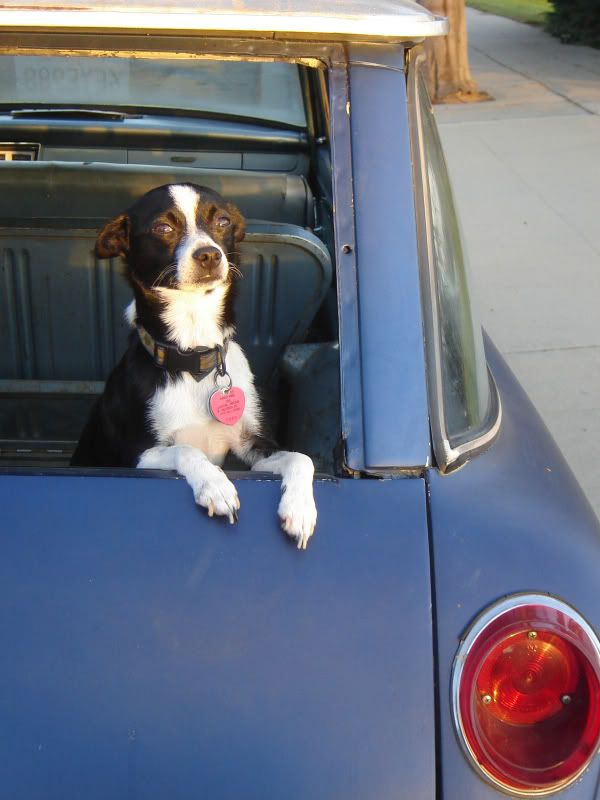 Mister Mikey & the good, aka intact tail light